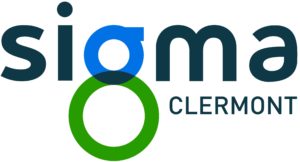 SIGMA Clermont is part of the "Grandes Ecoles" system of prestigious French higher educational establishments. SIGMA Clermont trains top engineers in different areas of engineering sciences (Chemistry, Advanced mechanics, industrial engineering, robotics) in a multicultural environment. SIGMA Clermont is an internationally oriented school, driven by research and strongly connected to the world of enterprise.

The researchers involved in this project are all members of Institut Pascal a Research Unit (UMR 6602) created in 2012 and under the supervision of Clermont Auvergne University, the CNRS and SIGMA Clermont. The CHU, University Hospital of Clermont-Ferrand, is also a partner of the laboratory. The research unit develops knowledge and technologies that contribute to three areas of application: factory of the future, transportation and hospital of the future. Institut Pascal is a member of FACTOLAB, a joint laboratory with MICHELIN. It is owner of the LabEx IMobS3 (laboratory of excellence from the PIA1 French investment program for the future). Institut Pascal is also member of the CNRS network EquipEx ROBOTEX and of the LabEx GaNeX (PIA1). The laboratory facilities include a cutting-edge technology centre of 3200m2 offering a large panel of equipment for high-speed machining, robotics, vibratory analysis, tests, measurements, characterization, design and manufacturing.
---
AIJU is a private research center and non-profit organization founded at 1985 aiming to boost research, development and technological innovation within toy and related industry, thus making possible the achievement of a constant competitiveness increase in the sector. AIJU does carry out a key role the benefit of the regional industry since most companies are SMEs with limited possibilities to undertake the actions to achieve competitiveness and innovation by themselves.

AIJU capabilities comprise disciplines such as materials and Processes, Energy, Robotics and Automation, Rapid Manufacturing and Prototyping, Logistics, Environment, Pedagogy/product, Social Technology, Innovation, Management and Toy Safety Regulations. The Energy, Robotics and Automation Area from AIJU, which will take part in this project, is more than 10 years old. Its work in the field of robotics started more than 5 years ago and it is mainly focused on the following topics:

– Design and integration of robot based solutions for intensive labor tasks in traditional manufacturing sectors.
– Development of artificial vision systems for: object location in pick and place operations, object recognition based on machine learning, as well as human detection in collaborative human-robot environments.
– Design and development of low cost Cartesian robots for pick and place tasks.
– Design and development of customized tools for robots
---
INESCOP is a centre for technology and innovation that was established in 1971 on the initiative of footwear companies. Since then, it has been providing scientific and technical services mainly to the footwear sector and allied industries. Thanks to its long experience acquired, it has become a reference center for the footwear industry on a national scale and has also gained recognition from companies, universities and other technology centers on an international scale. Furthermore, its multidisciplinary nature allows it to provide cross-cutting services that can be applied to other numerous sectors.

INESCOP was one of the first technology institutes established in Spain. Indeed, it served as a model for the establishment and operation of other sectoral institutes, both in Spain and abroad. INESCOP has the legal status of a non-profit, private association of companies and renders its services to over 1,000 companies every year. It also coordinates and participates in multiple regional, national and European R&D projects awarded in competitive calls. Besides, INESCOP is a world-class leader in quality control, adhesives research and development of CAD systems for footwear and components, being the center recognized as one of the most prestigious in the footwear sector worldwide. INESCOP's headquarters are located in Elda, in the province of Alicante (Spain), the main footwear manufacturing hub in the country, but its activities are carried out nation-wide and extend to more than 60 countries all over the world. The support provided to companies is ensured by the centre's infrastructure and equipment, but above all by its human resources.
---

Industria Auxiliar Juema is a company with more than 30 years of experience manufacturing dolls with great quality. Quality and design have a very important role in the process of manufacture, combining advanced techniques with entirely handmade techniques, like sculpting the mould, making up faces, hairstyle, tailoring, dressing and packing. Every doll, as well as their clothes and accessories, are a 100 % manufactured in Spain, in Onil's factory (Alicante), home for dolls and toys since 1870. Certification ―Made a 100 % in Spain‖ and ISO9001:2015 guarantee meeting the strictest requirements of European standards on the quality of our products.

They design and develop in order to meet the highest standards in their products, but they also develop and manufacture for third parties. Their brand PAOLA REINA for their own products currently offers one of the most extensive ranges of dolls in the whole world, from classic collectible dolls to current modern dolls, dolls with mechanism, educational babies and heads to comb. This diversity allowed them to position in more than twenty countries. The yearly production, concerning their own brand, comprises around 150 000 units. Concerning the units manufactured for third parties, the yearly units go around 300 000 and 400 000; i.e. the company produces a total of around 500 000 dolls yearly.
---
Sorbonne University is a world-class research university, presenting the comprehensive disciplinary range of arts, humanities, natural sciences, engineering and medicine. The University offers its 55,600 students the best educational opportunities for success, through mono-disciplinary, bi-disciplinary and interdisciplinary programs. With its three main faculties, it offers varied and original opportunities in education and research. Sorbonne University has more than 100 laboratories, with 3,400 professor-researchers and another 3,000 researcher partners from the major French research organizations. In addition to Nobel Prizes and other awards, the university has exceptional trans-disciplinary institutes and is the headquarters for the European Marine Biological Research Centre. The university's robust innovation ecosystem offers end-to-end transfer capabilities, bringing research results into the market and an entrepreneurial mindset to students and staff. Sorbonne University is also a long-standing member of EUA, the LERU and UNICA. International co-operation in strategic partnerships enables Sorbonne University students, academics and researchers to increase their exchanges with the rest of the world.

The Institute for Intelligent Systems and Robotics (ISIR) is a joint research laboratory that belongs to Sorbonne University and the Centre National de la Recherche Scientifique (CNRS). It is a multidisciplinary research laboratory that brings together researchers and academics from different disciplines of Engineering Sciences and Information and the Life Sciences. Researchers at the ISIR Lab are considering topics such as: modelling and analysis of dynamic systems (artificial and natural), optimal design and control of interactive robotic systems, signal processing systems, multimodal perception, modelling human-system interactions, neuro-computational models for robot autonomy, machine learning, adaptation of bio-inspired systems and their control. One of the main targeted applications is grasping and manipulation in constrained environments that is fully relevant to the project.
---

Decathlon's mission is to make sport accessible to the many. Decathlon is a retail company, founded in 1976 in Lille, France. Globally, is present in 46 countries with more than 80.000 employees with a total tunover of more 12 Bil€. Decathlon creates, designs and manufactures the main part of products sold in store. Currently the Decathlon Brands are 20, each dedicated to a specific sport.

Decathlon Produzione Italia is a subsidiary company of Decathlon involved in the production of sporting goods, mainly in Italy, of Decathlon's Brands products. The activity in Italy developed in 1992 with the opening of the first production office in Monza. Today this reality manages multiple production processes grouped in sectors of activity: Their specializations include: Plastics, Optics, Mechanics, and Textiles.

The products made by Decathlon Produzione Italia and its net of partners and suppliers in production are sold worldwide in Decathlon's store. The main line of production is in bike, plastic, metal footwear and textile industry.
---

STAM is a private engineering company based in Genoa, Italy. The main mission of the company is to provide engineering services to industries. Since its establishment in 1997, the company has been specializing in design and manufacturing of innovative mechanical systems, based on conventional and non-conventional robotics and mechatronics. STAM has patented several devices, like transmissions and manufacturing machinery, and is experienced in design and integration of system mechatronics.

STAM invests a significant part of its turnover in R&D, thus providing their customers with most qualified and edging competencies to drive development based on availability and affordability of technological trends. It is one of the industrial partners of the Italian Institute of Technology in the development of a robotic joint for humanoid applications (I-Cub). STAM has been collaborating with the European Space Agency since 1999, both as technology provider and in Technology Transfer. STAM has also developed a strong experience in working with the funding instruments of the European Commission under FP5, FP6, FP7, Eureka and ERA-Net frameworks, being involved in more than 50 Projects over the last 15 years, in the fields of: automation, mechatronics, adaptive production equipment, high precision manufacturing technologies, new materials and energy.

The project activities will be developed by the R&D Department, which is the company group in charge of carrying out engineering activities dealing with Automation & Robotics and other topics covered by SOFTMANBOT. The area is composed of M.Sc. Mechanical, Mechatronics and Robotics Engineers, supported by non-technical staff.
---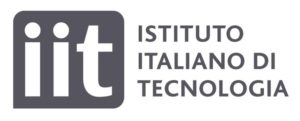 Fondazione Istituto Italiano di Tecnologia (IIT – Italian Institute of Technology) is a scientific research center established by law in 2003 by the Italian Ministry of Education, University and Research and the Ministry of Economy and Finance, in order to promote excellence in both basic and applied research and to facilitate the economic development at national level. IIT scientific activities started in 2006, they are multidisciplinary and with a very strong approach to technology transfer.
IIT has a vast experience in managing and supervising research projects with a portfolio of more than 364 external funded research projects, 174 of which financed by EU funding programs as FP7 and H2020 – 19 are funded by European Research Council (ERC). IIT has produced more than 10745 publications and 229 inventions resulting in more than 650 active patents. Its research activity led to the creation of 18 spin-offs, with additional 26 under due diligence.
IIT participation in the project will be through the Industrial Robotics Unit (URI) and Dynamic Interaction Control research line (DIC), which concentrate on innovative and multidisciplinary approach to the design and control of advanced robotic systems. These include surgical, humanoid, quadruped, and other complex robotic systems and also work on novel robotic components and technologies. In particular, URI deals with advanced industrial automation solutions, focusing on research and development of new technologies applied to the industry. This skill is based on the long term vision of industrial needs. DIC research line focuses on humanoid robotics with the mission to give humanoids the ability to help and collaborate with humans in dangerous and industrial environments.


---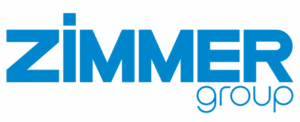 The Zimmer GmbH based in Rheinau is, among other things, a specialist in the field of handling technology. Zimmer has over 30 years of experience in the design, construction and manufacture of industrial grippers for various handling tasks based on different gripping principles (i. e. conventional parallel grippers, needle grippers, vacuum). Special focus of Zimmer in the last years was the development of intelligent mechatronical grippers, which can communicate with controls and external sensors to be easily adapted to specific gripping task. Also for the growing field of human-robot-collaboration Zimmer developed a wide series of different grippers.

Zimmer GmbH is a family-run medium-sized company, which currently employs approximately 850 people. It was founded in 1980 by Martin and Günther Zimmer. Sales in 2018 amounted to approx. € 97.4 million. As part of the Zimmer Group Zimmer GmbH with around 1500 employees and a turn-over of approximately € 150 million has a worldwide sales and service organization.
---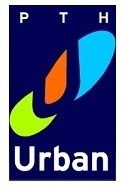 PTH URBAN is located in the city of Elche, one of the largest footwear production centers of Europe. The company specializes in the manufacture of soles and sheets for every line of footwear (men, woman, child and 1st footwear). They pay special attention to the latest trends in fashion, creating very topical soles, unique to every brand. The customers rely on their experience, creativity and quality to carry out their projects, because their purpose is to enhance the image of their brands.

PTH URBAN's first objective is to solve the real needs of their clients. Personal attention and fluid communication are their main strengths. For this, they have a large sales force, administrative and production units, which work together coordinated and effectively. They also have a design department with specialized personnel.

Technology: They have strict and constant quality control, using the best (recyclable) raw materials and investment in R&D (research and development), thereby obtaining a permanence and excellent presentation for their soles. Thanks to their experience, and using the most advanced technologies, PLASTINHER have specialized in the creation of soles and plates, personalized and prepared to cover all market needs.
---
Michelin, the leading mobility company, is dedicated to enhancing its clients' mobility, sustainably; designing and distributing the most suitable tires, services and solutions for its clients' needs; providing digital services, maps and guides to help enrich trips and travels and make them unique experiences; and developing high-technology materials that serve a variety of industries. Headquartered in Clermont-Ferrand, France, Michelin is present in 170 countries, has 123,600 employees and operates 71 tire production facilities which together produced around 170 million tires in 2020.

---
This project has received funding from the European Union's Horizon 2020 research and innovation programme under grant agreement nº 869855