PROJECT OVERVIEW
We are developing an innovative and universal approach for handling deformable and flexible materials for the industry.
We are integrating advanced manufacturing technologies for the automation of contact-based tasks, using a smart robotic perception system, a multi-sensor planning and control platform, and intelligent and universally dexterous grippers.
Discover more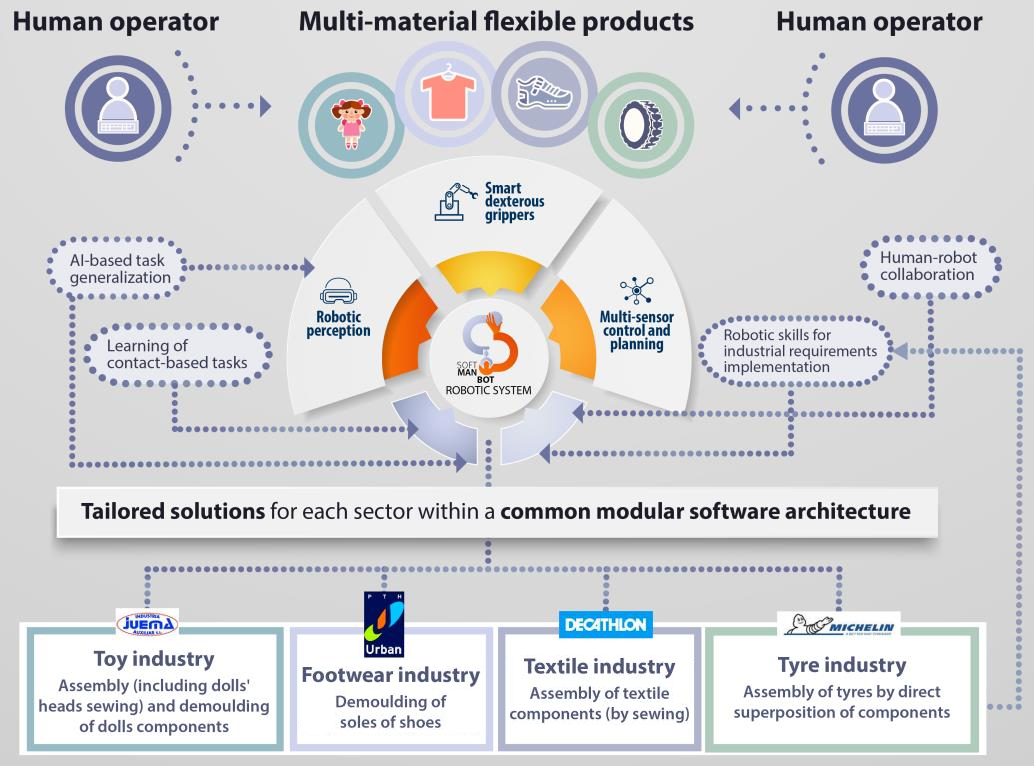 Our Consortium
Our consortium is integrated by strategic institutions on four main axes: Industries, Small to Medium Enterprises, Research Centers, and Universities.
---
Latest News
SEE ALL BLOG POSTS